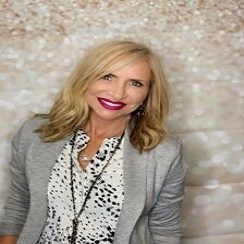 Terri Stephan is passionate about people and transformative leadership. The true heart of her mission is to transform not only the partner channel but impact lives. Terri has over 30 years experience driving sales and growth across the Enterprise channel for Fortune 500 companies globally, most recently as CEO and co-founder of Ecuity Edge. In less than two years, her vision successfully led Ecuity Edge to become a Microsoft Gold Partner, developed and implemented world-class business solutions for iconic organizations such as Owens Corning, Subway Restaurants and the Federal Reserve.
With Terris leadership, Ecuity Edge was recently awarded the 2018 Microsoft Partner-of-the-Year (Finalist) for its Microsoft Dynamics 365 sales transformative implementation for AAAs National Headquarters.

Prior to co-founding Ecuity Edge, Terri founded and sold two successful marketing start-ups Business Image Group and Momentum Marketing where she developed and led customer relationship programs with sales growth patterns upwards of 1680%.
Terris passion for transformative results also translates into giving back which is baked into her business model. Ecuity Edges Recover Hope initiative contributes a portion of profits to strategic organizations that are improving the human condition throughout the world. Whether providing clean water in third world countries, freeing human trafficking victims in oppressive nations, or a future for a fallen soldiers family, she invites her clients and partners alike to join in this global effort to transform the world!
IWD 2019 Speakers