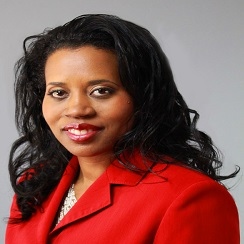 Madinah S. Ali is the President & Co-Founder of Safe PC Solutions, also known as Atlanta GA Computer Services, one of the leading consumer, small-office, and home-office (SOHO) Information Technology (IT) & Managed Service Providers (MSPs) that specializes in security, anti-virus protection, and data backup. In 2017, she launched the Safe PC Cloud (www.safepccloud.com) brand to focus on the midsize, enterprise, and government IT needs around cybersecurity.


Safe PC Cloud is focusing on the following core service areas
Data Backup and Recovery
Mobility Data Backup and Wi-Fi Support Services
Cloud Computing
Network Security and Redesign
IT Projects & Staff Augmentation
Managed Services

Safe PC Cloud has partnered with the some of the leading cloud solution providers such as Microsoft Azure, Carbonite, Probax, Veeam, and Data Deposit Box.
Ms. Ali is currently the WIT Network Chair for the Atlanta Metro Area, and has been selected in the 2019 Women in the Cloud Accelerator Program.
IWD 2019 Speakers