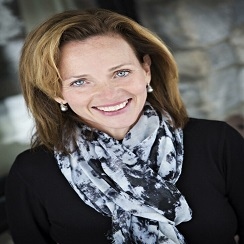 Rated in the top five Leadership Workshops at Microsofts global conference for the last four years and regular at corporate team building events, Nancy Watt delivers powerfully creative and memorable sessions. Her communications speaking engagements and workshops in STEM have been delivered to IT, Engineering and Science departments at Harvard University, Rutgers, New Jersey Institute of Technology, University of Toronto, University of Waterloo, and McMaster University.
Her Pracademic approach applies evidence-based research and neuroscience with experiential learning using the tools and techniques of improv. Her dynamic workshops on communication, leadership and collaboration directly impacts any institution that needs to deal with unpredictability, build mental agility and foster innovative teams.
Nancy is busy in the business, healthcare, and education sectors. Her work is referenced in academic papers for pedagogical experiential learning.
Shes from Second Citys Improv Conservatory and Sketch Writing Programs in Toronto and Chicago. She has a Certificate in Applied Positive Psychology and is a Certified Improv Practitioner.
Nancy is writing HAPPIE, How to Apply Positive Psychology Improv Exercises.
IWD 2019 Speakers