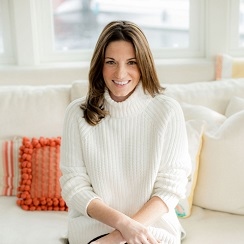 Sarah is a proven business leader who spent the last decade in product marketing, sales and strategy at Microsoft. Her tenacity, drive and results led to her being widely recognized as a turnaround expert, new business incubator and compete strategist.
Sarahs leadership style is engaging and authentic. Her superpower is her ability to spot patterns, diagnose operational constraints and activate the right people and resources to deliver results. Building high performing teams that have a high degree of trust and customer obsession.
Sarah holds a Masters degree in Business Administration from Seattle University and a Bachelor of Arts in Anthropology and Business Administration from Augustana College in Rock Island, IL.
In her own words, Im founding Tribute because Im passionate about the power of human connection and using storytelling as a means to find that connection. When we feel connected, we feel empowered, supported, and most importantly, capable of achieving our most aspirational goals.
IWD 2019 Speakers