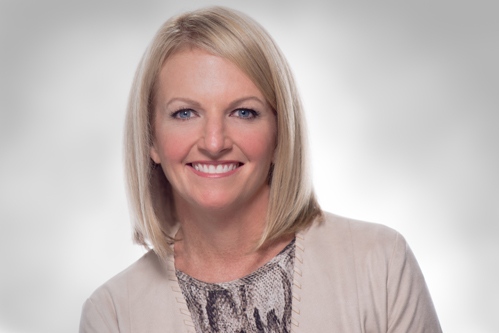 As a Director in the Worldwide Software Sales organization, Kelli Kirwins Software Simple team specializes in simplifying the sales process across the customer lifecycle. She is passionate about solving complex problems requiring collaboration with large cross-functional teams. Kelli and her team effectively align sales, operations, engineering, finance, and legal to simplify internal processes, policies and platforms across Cisco.
The results have enabled software sales productivity improvements, revenue growth, and improved end-to-end sales efficiencies, simplifying the sales experience for Cisco customers, sellers and partners.

Throughout her career, Kelli has specialized in successfully moving business ideas from incubation through to market maturity. She thrives in the murky middle where opportunities are not well defined and need vision, clarity, structure, and leadership to accelerate their time-to-value.
She is a passionate advocate for diversity within organizations and is known for building strong teams that match individual strengths to team priorities. She persues excellence, and enthusiastically supports the success of others, attracting high-performing individuals who also thrive in ever changing business environments that require problem-solving at accelerated speeds. Collaboration, trust, and an unrelenting quest for excellence define the brand of a Kelli Kirwin team.
In her 10+ years at Cisco, Kelli has held various leadership roles across sales, marketing and customer support. One of her key acheivements at Cisco was as the Senior Manager, Americas Services Sales Specialist, Kelli grew the business from $330 million to over $1.3 billion in three years, with an average annual growth rate of 55% year over year. Prior to joining Cisco, Kelli held executive and management roles within the technology industry, from startups through to F500 corporations.
Kelli puts her passion for mentorship and inclusion into action as the Cisco Systems board of directors representative for the Massachusetts Conference for Women. She regularly participates in mentorship activites inside and outside of Cisco. She is a sought-after speaker at WIT as well as Diversity and Inclusion events, where she champions the importance of closing the gender gap. Kelli believes in reverse mentorship and has built a highly specialized, select group of people as her own personal board of directors to help guide and counsel her.
She is extraordinarily proud of her loving and supportive family, including her husband Ryan and their three daughters, Amory, Elise, and Lila. When not at work, Kelli enjoys spending time with family, Patriots football, gardening, and yoga.
IWD 2019 Speakers