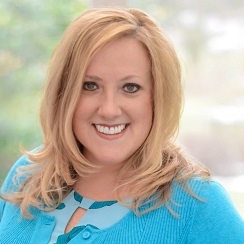 Christine Bongard is the President of The WIT Network and her role is to be the main spokesperson for the organization. She regularly speaks on behalf of The WIT Network at events and hosts all Weve Got WIT webinars. Her job is to see that the mission and passion of The WIT Network is carried out. She also leads the global community currently consisting of 80 chapters in 40 countries. She has been actively involved as a leader for Women in Technology for four years and was honoured with the WIT Community Champion award by Microsoft in 2017.
Prior to the WIT Network, Christine helped start a Microsoft Gold Partner company. At the ripe age of 25 she became an entrepreneur. Over the years she learned how to run a company managing everything from sales to finance to operations. This experience has been very beneficial in helping her learn how to manage employees, win and retain clients and increase sales and grow profits. Additionally, the experience provided an opportunity for Christine to build and grow her relationships in the Microsoft channel as a participant on many Advisory Councils for Microsoft.
Christine was Born to Run as a Jersey Girl and never misses an opportunity to spend time at the beach in her spare time. She has a love for travel and is in pursuit of completing a visit to all 50 U.S. states, with only 7 left to go. Christine adopts retired racing greyhounds and currently has two lovable pups, Fleetwood and Leo who also keep her on the run.
IWD 2019 Speakers