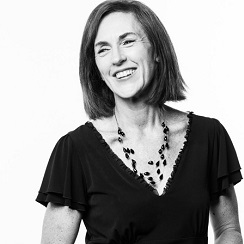 Kati leads the global product marketing communications team for the Business Applications solution area at Microsoft. Her team is responsible for driving awareness and increasing marketing momentum for Dynamics 365 and the Power platform through discoverability with engaging content and experiences. Her team focuses on showcasing best practices, executive communications, numerous digital marketing channels and 1st and 3rd party events.
Previously Kati led the partner marketing team for Microsofts One Commercial Partner (OCP) for six years including broad marketing and several active community channels. She also, for 10 years, was the director of event marketing for the Microsoft Corporate Events team. Katis team had responsibility for a large majority of the companys strategic events. The focus was on large branded and internal events, product launches and tradeshows. She also was responsible for driving the global thought leadership for both in person as well as digital events.

Prior to Microsoft, Kati spent over a decade in the Washington DC area as a director of meetings, marketing and professional development for various trade associations. She has had the responsibility for logistics and content for conferences held around the world ranging from 10-15,000 people.
Kati is active in speaking at professional conferences on topics ranging from marketing to leadership to women in technology. She is a graduate of the University of Washington, has two teenage sons that play baseball, football and golf. She is a lifelong sports enthusiast, trail runner and loves leading an active lifestyle in the Pacific Northwest.
IWD 2019 Speakers