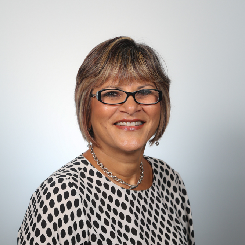 There is a relatively small segment of leaders in the business world; individuals who seem to be able to build relationships, trust and rapport with almost anyone and then are able to make connections between people, creating partnerships and alliances and motivating forward momentum to get things done.
Jennifer Didier is one of those people and getting things done and driving results through collaboration, partnerships and relationships as President of a learning organization in the technology industry, is what she is all about. With an enthusiastic and friendly attitude, Jennifer radiates a sincere passion for delivering value and service to her customers.
A computer instructor by training, Jennifer earned a computer science in Business degree from DeVry Institute of Technology and has applied this knowledge to Corporate Enterprises where she worked in many roles all related to the Information technology field. After spending over 10 years in the private sector, Jennifers interests expanded into entrepreneurship and started her own training company Directions Training.
Directions Training is an IT and Professional development training company that provides productivity solutions nationally and globally. Jennifer has built a company with double digit growth, year over year and has expanded the organization from a local to a global focus. Jennifer has built a reputation in the market focusing on long term customer relationships and developing learning programs to meet the market demands. This focus has provided the scalability and market penetration through the delivery of tailored customized solutions.
Throughout it all, Jennifer has repeatedly proved her ability to lead through diverse and challenging situations. As an entrepreneur and learning representative, Jennifer is an excellent agent of change and continues to use these skills in running and growing her business.
Today, Jennifer resides in Mesa, AZ with her husband Tom. They have two daughters who are grown and independent.
IWD 2019 Speakers