Be Your Best Burn out is bad for business (and your health)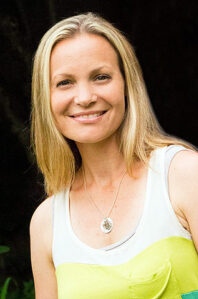 As a chronic high achiever and people pleaser it was easy to get sucked into the craziness of life. Stuck in what I thought I should be doing. Trying to be the best Mom, best wife, best employee, best daughter / sister / friend and the list goes on. In early 2018 it became very clear that this could not be sustained, as I suffered a major burn out.
Some of my symptoms included: chronic and extreme fatigue, depression, anxiety, confusion, constant preoccupation with work, relentless worry about not being good enough, lack of presence with my kids and family, lack of patience and easy to agitate. I was basically living on auto-pilot, letting my calendar dictate where I should be, when not realizing that I was totally missing out on real life. Since then, Ive found tools and habits to quiet my life down and I am on a mission to help others do the same.
If you or someone you know can relate to this, we will explore what is burnout and what can you do to avoid or survive it. You will learn:
The signs of burnout before you even know they are happening to you, an employee, or a loved one
How to support yourself and others who are drowning in work or life
Where to turn to for help and guidance
Register for the On-demand Recording
Webinar Archives