New Signature joins The WIT Network
Corporate Member:

New Signature Joins The WIT Network in Support of Women in Technology (WIT)
New Signature, with offices in 5 countries, was looking for a way to amplify their continued support of women within their organization. As a top Microsoft partner and long-time supporter of WIT,
Vicki Thomson
, Chief People Officer, chose to partner with The WIT Network as a key driver for the womens initiatives within the company.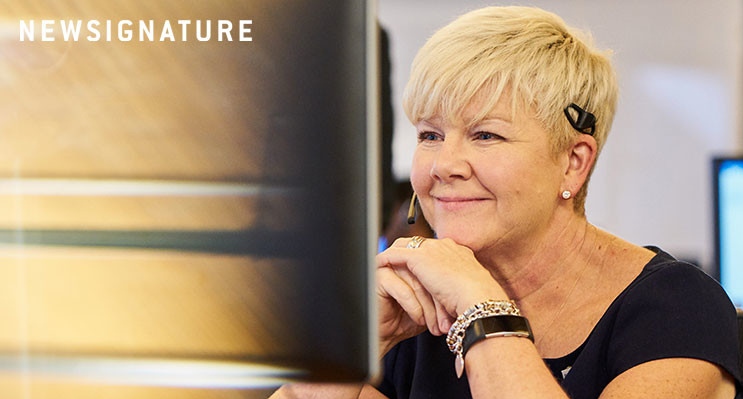 They currently have over 60 women within their organization and foster equality within their workforce. The WIT Network offers us the ability to support, not only our female employees, but also our entire management team who are focused on diversity and inclusion. Every current and new female employee will receive a welcome package which includes their WIT Network membership benefits, stated Vicki.
The WIT Network offers global programs such as mentoring circles, monthly Weve Got WIT Webinar Series, Road to Revenue Sales Program, Unconscious Bias Education and several local initiatives run by the Community Leaders in over 40 countries. We like to say; The WIT Network is a global network of business professionals and friends that you just havent met yet. These programs, along with the opportunity to share, learn and foster career development with a network of like-minded women and men, is critical to shifting the gender imbalance in the technology sector.
Partnering with The WIT Network very clearly aligns with the New Signatures culture and visionempowering our clients, colleagues and community to achieve their potential. The notion of empowerment and potential are something that The WIT Network understands to its core and with our sponsorship we are excited to amplify and advocate for women in technology, said Jeff Tench, CEO of New Signature. New Signature has become a sponsor of the inaugural International Womens Day Conference March 8th, 2019 in Kansas City and Vicki Thomson will be an upcoming speaker during one of the Weve Got WIT Career Journey Webinars.
The WIT Network is a global not-for-profit organization with over 2500 members in over 40 countries around the world. Through our amazing community leads, global members and support of our sponsors, we can provide programs, education and inspiration to:
Encourage all women and girls to study STEM and pursue careers in tech
Enable more women to attain leadership positions and career advancement
Support more female entrepreneurs to start and develop profitable businesses

We thank New Signature for their partnership.
#thewitnetwork #agentsofchange #WIT