Kelly Nagel, President, Jabra North America
HER Story: Kelly Nagel, President, Jabra North America
The WIT Network is proud to welcome Jabra, the global brand specializing in intelligent audio solutions, as the live streaming and audio sponsor for the 2019 International Womens Day Conference in Kansas City.
I was extremely fortunate to have the opportunity to sit down with Kelly Nagel, President and GM, Jabra North America, to talk about her personal and professional commitment to women in technology. Thank you, Kelly, for sharing your story with The WIT Network.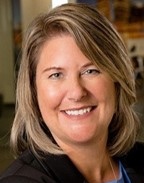 My CEO said to me, Kelly, I noticed in seven out of ten meetings, you were the only woman in the meeting room, and I said, You know, the sad thing is I dont even notice it anymore, I dont even recognize it.


How did you get your start in technology?
I got started in tech in 1995 working at Ingram Micro as an account sales representative. I would take 120 calls a day while selling 14.4 modems and 128 mb hard drives. I took so many calls that I would go home and answer the phone, Thank you for calling Ingram Micro, this is Kelly. Everyone would laugh but after taking 120 calls a day, you cant help yourself!

Did you always want to work in technology?
I was actually a hotel restaurant management major and thought I wanted to run my own restaurant or bed-and-breakfast. Except I realized the hours I would have to work and the money I would make. People told me what a great industry technology was and how they were moving up the ranks and how it was fun and fast-paced and how you got cool stuff. So I said, Im in, I like cool stuff. Sign me up!


When did you join Jabra?

I worked with the Jabra team for many years during my 20+ years in distribution. I felt I could belong there, could really lend value and bring my experience to help build the business out.
I came to Jabra in 2016 as their director of distribution. As I helped shape the business, my boss soon asked if I would like to take over the consumer business. I said sure, why not.
And then, about a year ago, my boss called me and said he was going to retire in June of last year and asked if I was interested in interviewing for his job. Again, I said sure, why not.
Whenever anyone comes to me with an opportunity, I've always said, Oh my gosh, can I do this? But a really great mentor of mine reminds me Never be afraid, Kelly. If someone comes to you and gives you an opportunity, whether you think you can do it or not, you can do it. So, if anyone gives you an opportunity, say yes first and figure it out later.

What does mentoring mean to you?
Mentoring is vitally important to me and Its something I've always been passionate about. I've always had people who have invested in me as sponsors or mentors, and this person I mentioned earlier, he was someone who has shaped and helped me to get to where I am today. I still meet with him at least once a quarter. Whenever something good happens with the business or goes well in my career, first I call my husband and then I call my mentor.
I personally mentor five women, not only at Jabra but in other technology companies as well. Im very passionate about it and I think its one of the areas you should always give back in. One of my mentees who is completely fearless and amazing is moving along quickly in her career. But she had this time when she was struggling and challenged by a particular role and company she was with. I told her that if it doesn't feel right and it doesn't excite you, then you need to find something that does. So she did and within the first few months in her new position she called to say she wished she had made the move so much sooner!

Tell us about the Jabra Womens Network

Because mentoring is so important to me, I wanted to continue it and incorporate it into everyday life. I asked myself how I could give back within my own company, within my own network, and this is why the Jabra Womens Network was started.
Together with a colleague, we put together a proposal for our CEO. He is extremely passionate abut getting more women into leadership positions and generally increasing our female employee population, so he gave the go-ahead. We've now been doing it for over a year. Today, the Jabra Womens Network is a global group of committed women and men from North America, Europe, the Middle East, Asia Pacific, and South America.
We rolled out our board of directors in June of last year with 18 people on the board, both men and women. We have brought together people from all positions, levels, roles, and geographical regions. We are truly getting to hear the voice of people from all over the world.
Our Network does regular surveys to see what people want, we've hosted 8 webinars, 6 in-person sessions, and were in the midst of launching local networking groups. Our big goal is to have a mentoring program.
The great speakers we host leave everyone walking away with something that will hopefully challenge them in some way. Several of our board members actually took leadership positions this year and told us that if it wasn't for the Network, they probably wouldn't have raised their hand for the challenge.

What can attendees expect from The WIT Networks International Womens Day Conference?

You're in for a day of inspiration. Take the time to network, be open, and you'll walk away with really valuable things to take back to your everyday life. Whether its in your personal and your professional life, just be open and listen.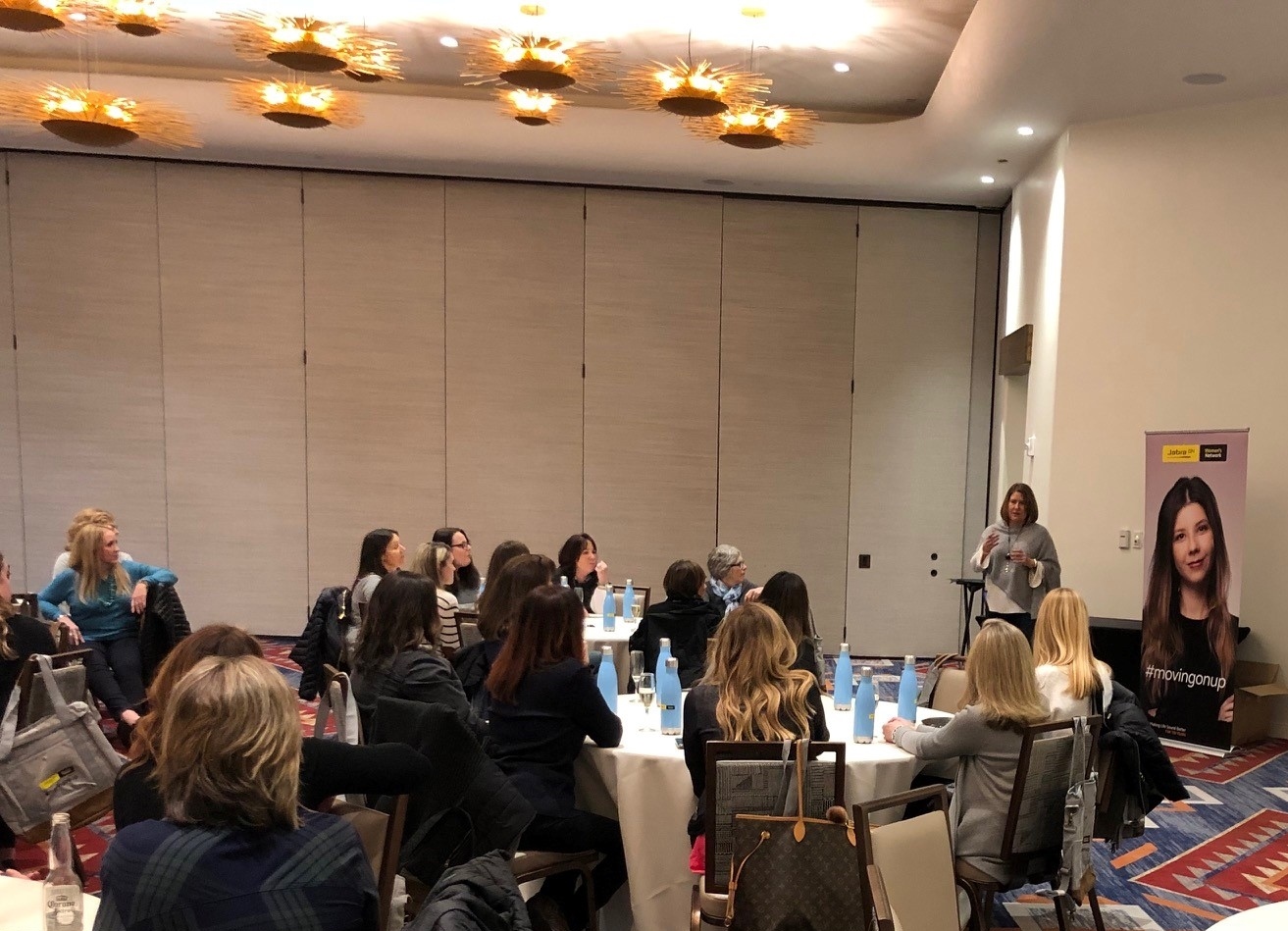 ---
Jabra Devices Make Experiences
Headsets are often overlooked or not budgeted endpoints. But its the device, the part that touches the user that creates the experience. Jabra believes that devices or headsets make experiences, And experiences create the habits that change how a company communicates, collaborates and creates value for customers. We know from extensive experience that headsets aren't just mere accessories, and Unified Communications has made what was once impossible, like remote collaboration and remote agents, not only possible, but a part of everyday work life. And it has reinforced the fact that headsets are critical components in a successful office, contact center or UC voice platform deployment.
The office is now wherever you have a solid internet connection, your computer of choice and a good headset. Home offices and mobility have replaced old notions of the office, perhaps best exemplified by the remote agent, allowing companies to reduce costs across travel, equipment, and even facilities.
So, depending on the type of work that you do, Jabra has a solution that meets your needs. For more information about Jabra solutions, visit www.jabra.com