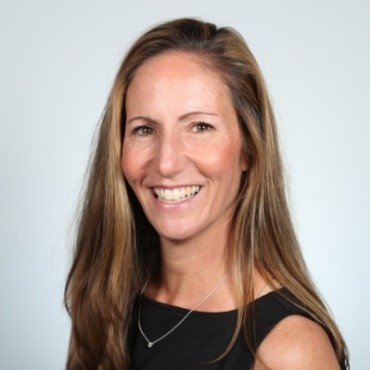 Patti Cataldi
Community Lead
IAMCP Liaison
The WIT Network
New Jersey
The WIT Network Executive HERStory:
Patti Cataldi, The WIT Network IAMCP Liaison
This HERStory features one of The WIT Network leadership team. By sharing her story, we get to learn a little about who Patti is, her role in technology and why our WIT community means so much to her.
Please give a warm welcome to Patti Cataldi who recently stepped into The WIT Network executive role of IAMCP liaison. Here's a little about Patti in her own words
I have been the Business Development Manager at B&R Business Solutions in New Jersey for 3 1/2 years. My job is to build trusted relationships with new customers and partners to help solve business problems using Microsoft technologies.
There are so many aspects of my job I love – working with people, solving problems, using creative thinking, collaborating with Microsoft, and engaging in conversations with our developers and engineers to determine the best solution for the client. It is so important to me to work with good people that are great at what they do and provide excellent service.
I am very grateful to work for a great employer that offers flexibility and supports their employees in so many ways – which has been super helpful as the mom of three daughters, especially in 2020.
I have worked in three different tech industry positions in my career and throughout all of them have loved that, in tech, we are always learning and being challenged to find better ways to do things.
The Wonder Years
When I was growing up, my family was very focused on my attending college, but not so focused on an actual career or guidance towards a career. Neither of my parents attended college: my dad was an entrepreneur owning several car dealerships in the Philadelphia area, and my mom was a stay-at-home mom who started working when I was a teen running the Patient Information Desk at a local hospital.
I honestly didn't know what I wanted to do as a career. I went into college undecided and graduated with a Liberal Arts degree, but what I learned from this experience is that I love to learn and I have interest in so many things – Art, Psychology, Business, and Science!
A Happy Accident
I accidentally entered the tech industry. It was not long after college when I started working at a technology training company as an inside sales representative. By luck, my desk was right near all of the Microsoft Certified Trainers so I could collaborate with them. As I was helping engineers and administrators learn how to get certified in Microsoft technologies, I was also learning lots about the technology itself, like why you would use it. I absolutely loved the speed of technology and that things were always changing.
The WIT Network Community
I was raised to believe that if you worked hard and always gave it your best, good things would happen. The WIT Network has enlightened my thinking: yes, working hard is important, but there are many other things a woman can do to advance herself and others along the way.
I remember at my first Microsoft Inspire, I attended the WIT Luncheon not really knowing anything about WIT. I sat there listening to Gail Mercer-Mackay, Julie Simpson, Christine Bongard, and Gavriella Schuster share experiences, getting goosebumps and shedding tears, and felt so inspired and proud of them being so brave. That's when I knew I had to get involved!
Becoming the NYC Community Lead for me was a life-changer – it has helped me grow personally, professionally, and constantly inspires me! I am a better person, mother, employee, and friend because of The WIT Network.
I have built incredible friendships and alliances with women around the world. I feel empowered to make a difference and drive positive change for a better future in the technology industry. I am so proud and grateful for this army of change makers!
I have been very active in the NYC Chapter of the IAMCP, a WIT Network partner organization, for the past few years and love the opportunities and collaboration it offers its members.
My new role as IAMCP Liaison entails attending Board Advisory meetings with the IAMCP Americas Board and coordinating collaboration on various initiatives where there are synergies. In partnership, The WIT Network and IAMCP recently delivered a Be the Change Mentoring Circle for the New Jersey Community to broaden knowledge, bring awareness, and have open discussions on how to be an ally for women in tech. We discussed inclusive behaviors and lifting others up.
Although the two organizations have different missions, I believe that by working together we can amplify our messages and bring new opportunities to our members. I hope to make stronger ties at the Board level and local chapter level and manage the global alignment opportunities between IAMCP and The WIT Network.
We Help Each Other Soar
Until I got involved with The WIT Network, I really didn't have any mentors or even ever thought of finding a mentor. Christine Bongard has had such a positive impact on me and has truly become my first mentor! She is always pushing me to step out of my comfort zone. Thank you, Christine, for inspiring me, encouraging me and your friendship.
And thank you Patti for all you do for The WIT Network community.