Gavriella Schuster ATHENA Award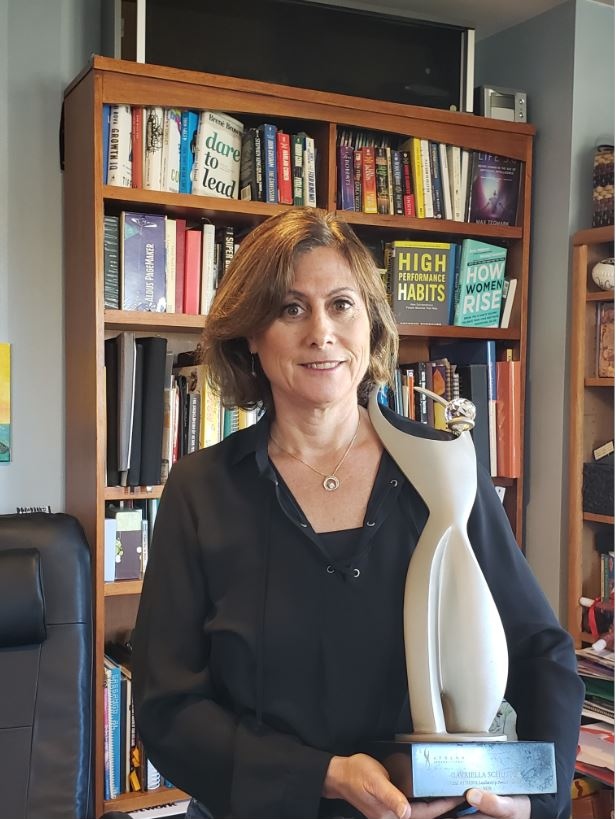 First Woman in Tech to Receive 2020 ATHENA Global Leadership Award
Gavriella Schuster, Corporate Vice President of Microsoft's One Commercial Partner Business shone at The WIT Network and ATHENA International Leadership Award ceremony, where she received the 2020 ATHENA Global Leadership Award. This incredible digital event, was hosted in partnership with ATHENA International, The WIT Network, and Women in Cloud.
If you missed the event you can watch it HERE.
The WIT Network was honored to nominate Gavriella Schuster who is the first woman in the tech sector to receive this prestigious honor. As an advocate for gender diversity, she is truly a beacon for advancing our quest to create more leadership roles for women. Gavriella inspired The WIT Network co-founders to create a global and local not-for-profit and is dedicated to creating more leadership roles for women in technology. In just two years, the organization has grown to a global network with over 4,500 members in 53 countries and over 300 companies represented.
A Woman Paving the Way for Emerging Women Leaders
Gavriella participates actively in the Microsoft mentoring program, personally helping to progress the careers of the women around her, said Christine Bongard, President & Co-Founder of The WIT Network. She has deliberately hired for diversity, ensuring that her teams are 50 percent women or greater. Over the years her passion has expanded out beyond Microsoft to the Partner Channel, her local community, partner communities such as The WIT Network, IAMCP and Women in Cloud. In addition, she makes herself available for one-on-one coaching for women in our WIT community, helping many of us achieve leadership goals, start our own companies, and find access to sponsors and funding. It's about time she is recognized for these contributions!
Gavriella has grown a P&L to $6.5B and currently leads the company's portfolio of channel partners, which exceeded $1 trillion in ecosystem revenues. Obtaining that level of success takes creative thinking and initiative. But more than that, it is her commitment to helping others that has been instrumental in her many accomplishments.
A WITx Talk – Bridging the Gap as an Agent of Change
During a WITx talk at the event, Gavriella presented her passion and experience as a pioneer in the advocacy for women. She spoke about her daughter, who is now 21, and how she wanted her to know that she is powerful and empowered. Then she realized that she wanted all women to feel that way, empowering women to uncover their superpowers. When I started working, I felt like I had an invisibility cloak on in boardrooms, where I was often the only woman. She wanted to change that.
Women find it challenging to find a voice. It's tempting to give up, but we have to keep trying, said Gavriella. It's about leadership, it's about allyship. We find the mentors, male or female, and we become a mentor ourselves, helping others succeed.
Gavriella talked passionately about trends in the workforce and the tech industry in particular. In 1991, the computing workforce stood at 36% women versus 27% today. The pandemic has further displaced women, who have had to leave the workforce to care for family members affected by COVID. She also felt great empathy for the young women trying to enter the workforce today, who are finding this as hard as it was for her generation.
In an industry that suffers from a leaky pipe, where women leave the ranks far faster than they join and only 5% of industry leaders are women[i], Gavriella expressed her concern that we are leading an uphill battle in the fight for gender balance. We all have an obligation to support women of any age who need us to keep working or find their way into the workforce.
Gavriella had some parting words of encouragement. Join The WIT Network, Women in Cloud, sign up for ATHENA Emerging Leaders training. Do Something! We can all contribute; we can all succeed. There is an imperative because women need help now. It is time for women to take off their invisibility cloaks.
A Worthy and Inspiring 2020 Award Recipient
The ATHENA Leadership Award sculpture was presented by Ann Playter, ATHENA International President. Gavriella, after a long career in STEM and recognizing the gaps women encounter, I want to personally thank you for your passion and work to make careers in STEM more equitable and gender diverse. On behalf of the Board of ATHENA International and the WIT Network, it is my honor to present you with THE 2020 ATHENA Global Leadership Award.
Andrea Conner, ATHENA International past President wholeheartedly agreed. Gavriella's success, along with the success of other women along the pipeline, will change the trajectory and the abysmal numbers of gender diversity at the top. Gavriella's leadership style and her accomplishments serve as a beacon for our next generation of leaders.
Gavriella's own words best describe the impact gender equality can have in business. The diversity of a workforce and inclusion of talented people from different backgrounds is the fuel that keeps the engines of innovation and growth running. Diverse teams catalyze greater innovation by bringing new approaches to the table, different questions, and great ideas. Diversity enriches performance, products, and services, the communities where we live and work, and the lives of employees.
100 Women Will Now Participate In 8-week Emerging Leaders Program
As advocates of change, we set out on a mission to sponsor an additional 25 women through The WIT Network's Emerging Leaders program in partnership with ATHENA International.
The WIT Network and ATHENA International share a complimentary vision in supporting women and companies focused on a more gender balanced management, leadership and executive team. Together, we launched the Emerging Leaders program, an 8-week immersive experience focusing on core leadership principles. To-date, we have put through three cohorts of this wonderful program with amazing member companies who nominated women to participate from their team.
As a further marker of success, Christine Bongard made an inspiring announcement at the event. Thanks to all of our supporters and attendees for this celebration, The WIT Network has raised enough money to quadruple our goal and put 100 women through the Emerging Leaders Program in Gavriella's honor, and we could not be more proud.
All of these companies have come together to celebrate Gavriella, said Christine. To honor her, each has pledged to support women in their organizations through a corporate membership to The WIT Network as well as to provide leadership training. We sincerely thank NetApp, PwC, Insight, New Signature, Capgemini, Valo, Mercer Mackay Solutions, Rubrik, SoftwareONE and Women in Cloud for your commitment to advancing women in technology.
Become an Ally, Champion, Mentor and Member
If you are interested in being part of The WIT Network as an individual or corporate member, you can find out more information HERE. We host monthly events, programs and networking opportunities to women and men from around the globe. We are an inclusive, non-gender biased organization that supports women and girls who desire to join and flourish in the technology industry. Everyone is welcome.
About ATHENA International
ATHENA International is a non-profit organization that is committed to a gender balance in leadership worldwide. We do this by developing, supporting and honoring women leaders. All our programs are based on the ATHENA Leadership Model (ALM) featuring the Eight Principles of Enlightened Leadership and the unique way women lead: living authentically and learning constantly, building relationships and fostering collaboration, acting courageously and advocating fiercely, and giving back and celebrating.
About The WIT Network
The WIT Network is a thriving global community of professional women (and men) who encourage all women and girls to study STEM and pursue careers in the technology sector, enable more women to attain leadership positions and career advancement, and help companies change the landscape of gender equality within their business.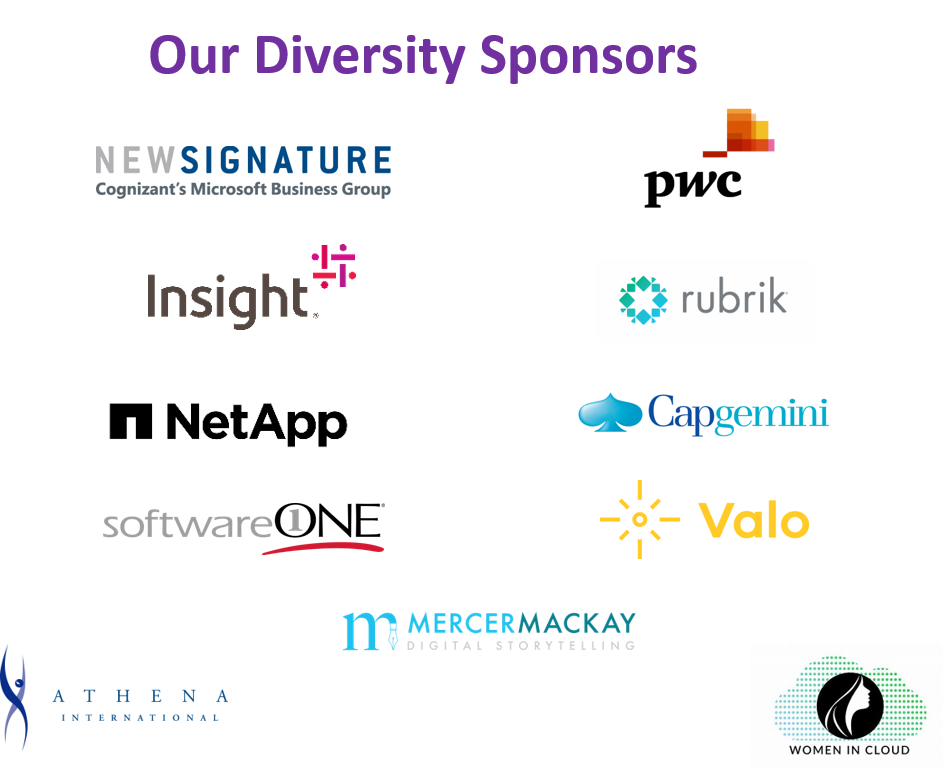 [i]
Dreamhost, The State of Women in Tech 2020, https://www.dreamhost.com/blog/state-of-women-in-tech/