Corporate Blog: Insight Empowers Women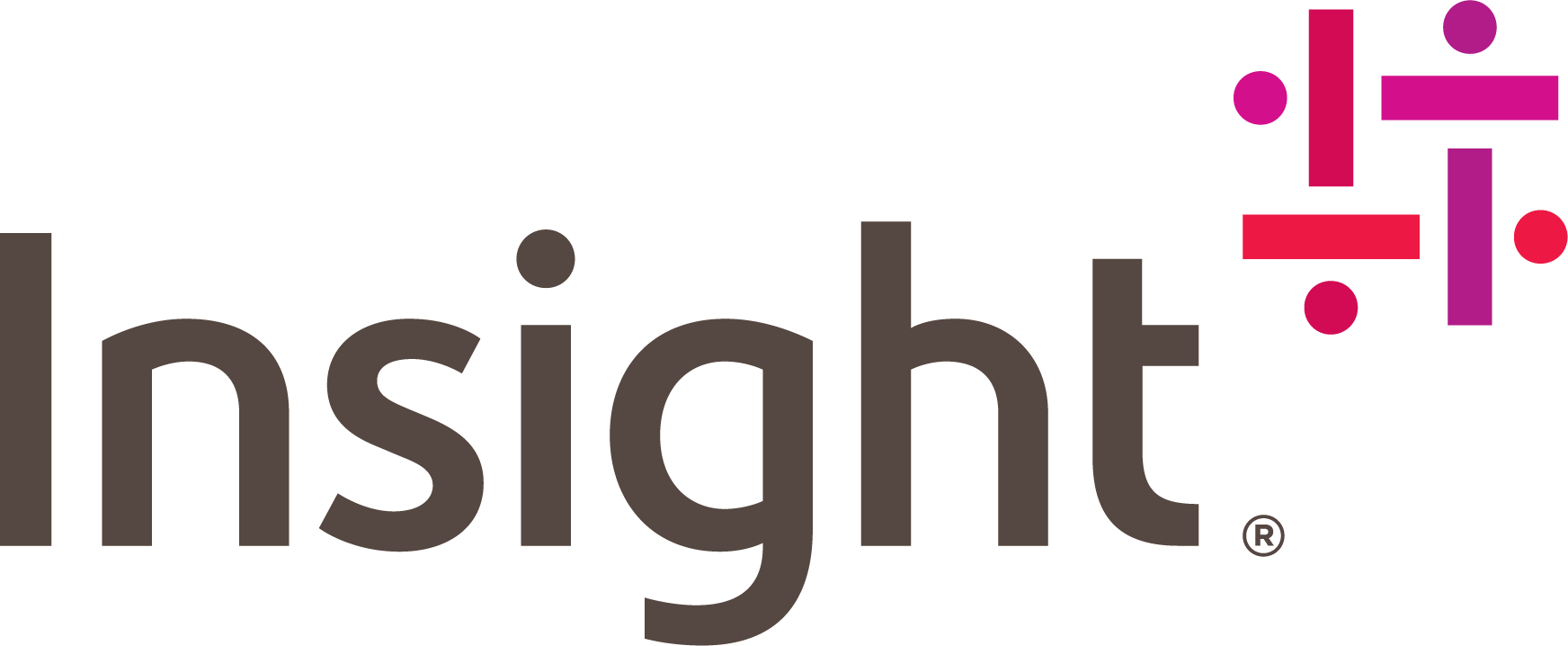 Insight Empowers Women Arm-in-Arm
with The WIT Network
We welcome Insight Enterprises as a corporate sponsor, further supporting their dedication to create and foster a company culture of inclusion for women and all teammates.
Core values of Hunger, Heart and Harmony inspire Insight team
At Insight Enterprises, the global provider of Insight Intelligent Technology Solutions™ for organizations of all sizes, its core values of Hunger, Heart and Harmony inspire the way teammates engage with clients and each other.
Insight defines Harmony as embracing the different skill sets, perspectives and backgrounds of its teammates by working in unity toward a common goal. Insight's Teammate Resource Groups (TRGs) bring teammates together to celebrate their uniqueness and individual viewpoints. To date, Insight has groups supporting the LGBTQ+ community, African, Black and Caribbean teammates of color, the Hispanic and Latino community, and women of all backgrounds.
Women with Insight empower and grow together
Insight's largest and most established TRG is Women With Insight. The group began in 2019 and launched in correlation with International Women's Day. In just a year and a half, Women With Insight has grown to more than 700 members across the United States and Canada.
I'm really proud to work at Insight, a company committed to advancing diversity and inclusion, and, together with the WIT Network, we'll carry out our Women With Insight mission to 'Honor, Empower and Grow Women at Insight', Women With Insight Executive Sponsor Laura Schiesl shared.
The group holds themed events to foster connections, mentor each other and promote personal and professional development. Events are led by both internal subject matter experts as well as professionals from the technology field and leaders from the community. Throughout the year, events have included a virtual 5K, fundraisers, financial education and sessions on leadership strategies.
All Women With Insight members have the chance to step into leadership roles by becoming chairs of their respective chapters or joining committees such as communications, networking, membership and events. Members may also apply to lead from the executive board level. Insight's membership in the WIT Network will open the door for more leaders to come forward.
In partnership to amplify and elevate
We're excited to join and sponsor The WIT Network. Our partnership with WIT will be a key part of our 2021 initiatives to expand support of our members through access to important tools and resources and to create opportunities to amplify and elevate women at Insight, Schiesl said.
While we know there is still work to do, Insight is proud of the recognition it has received for its commitment to diversity. Six female Insight leaders ranked on the CRN Women of the Channel awards list out of 695 applicants this year. Insight was also recognized by The Women's Forum of New York for having 30% female board representation. Perhaps most notably, Insight placed at No. 70 on the Fortune 100 Best Workplaces for Diversity list in 2019.
About Insight Enterprises: We help businesses run smarter. As a Fortune 500-ranked provider of hardware, software and service solutions around the globe, our 7,400+ teammates ensure employees are communicating with each other no matter where they are, and that information is secured and data is backed up. Learn more about Insight Enterprises at insight.com.
About The WIT Network: The WIT Network is a global not-for-profit organization with over 5000 members around the world. Through our fantastic community leads, global members, and support of our sponsors, we can provide programs, education, and inspiration to:
Encourage all women and girls to study STEM and pursue careers in tech

Enable more women to attain leadership positions and career advancement

Help companies change the landscape of gender equality within their business
Check us out at www.thewitnetwork.com.