Corporate Blog: Cognizant Microsoft Business Group

Cognizant Microsoft Business Group Builds On D&I Momentum with The WIT Network
Adding to our all-star lineup of corporate sponsors, The WIT Network is thrilled to welcome the Cognizant Microsoft Business Group to our community. New Signature and 10th Magnitude formed the Cognizant Microsoft Business Group when Cognizant acquired the companies in 2020. Leading up to and post the acquisition, New Signature made great strides in 2020 to empower their people to support diversity and inclusion across the organization.
Building a foundation of empowerment
The team at New Signature didn't allow the challenges of 2020 to stop them from making progress on diversity and inclusion initiatives. Even on the heels of an acquisition, this team-initiated diversity training, redesigned recruitment and talent efforts directly impacting diversity, supported leadership development internally and externally, and supported the growth of employee resource groups as they built on the momentum of D&I progress. Examples of the outcomes from this include:
Increasing the diversity of the candidate pool and interview panel for new hires

A 10-week intense one-on-one coaching and mentorship program was piloted to help employees achieve professional goals.

Training for global team on inclusive communication styles
A special highlight for the past year has been the growth of the employee resource group – GET IT, which stands for the Gender Equality Tactics and Inclusion Team. This group was co-founded by Stephanie Hilton, Regional Operations Lead, and Emma Barker, Senior Data Analyst at New Signature, who spearheaded the need for change and improvement where there was an opportunity in the company. In less than two years, they made quite an impact in leading the charge on actionable change of all sizes in the company. Members from this resource group have researched and campaigned for salary equity, as well as established a representation and education task force to further the dialogue and knowledge of acceptable communication styles in a diverse workforce. With all the great work being done it is no wonder Stephanie was nominated as 1 of 3 finalists for the WomenTech Global Awards for 2020.
Leading GET IT has really shaped me as a leader. I learned that you really need to meet people where they are with their awareness. No matter how familiar you are with the topic, you need to present it as if someone has never heard of it before. It's a journey to get buy-in so you can cultivate the full power of the group effort. The more patient you can be in the first stages, the more successful you will be in the long run.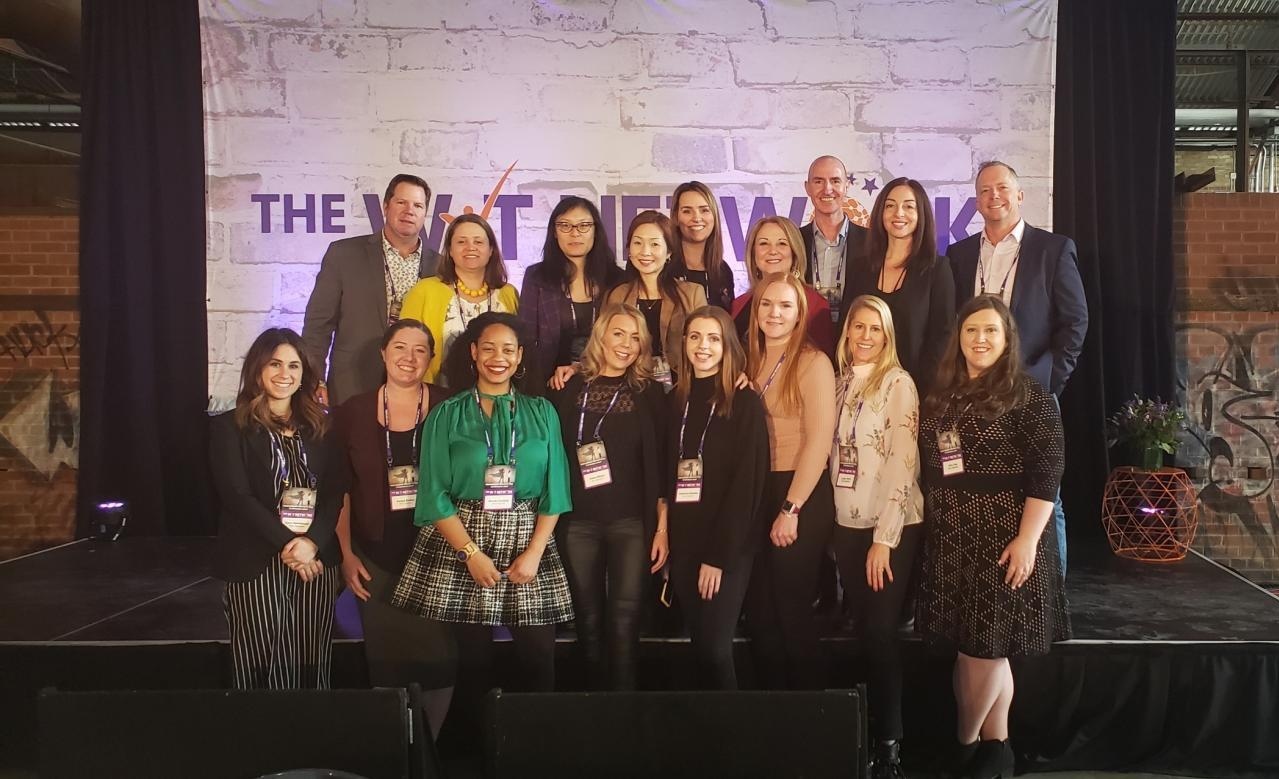 Emerging Leaders Program Success Stories
To further support women leadership development, New Signature has been leaning into the great opportunities that the WIT Network/ATHENA International Emerging Leaders program offers to current and prospecting employees. Feedback from participants has been overwhelmingly positive as this program was influential in their career development and success.
If you would like to learn more about the amazing career opportunities available at New Signature, please visit the careers page to discover more. From Toronto to Tampa, London to New York, from a Field Marketing Specialist and a Business Development Director to a CRM Dynamics Architect, there are plenty of opportunities to grow your career where diversity and inclusion are valued.
About New Signature: New Signature was a cloud-first, full-service Microsoft partner committed to delivering innovative technology solutions that solve human challenges. With innovation comes evolution and in 2020 New Signature was selected to become the foundation of the new Cognizant Microsoft Business Group through acquisition. The legacy of great work will only continue from here.
About the Cognizant Microsoft Business Group: The Cognizant Microsoft Business Group is a Microsoft-centric cloud solutions and managed services provider who leverages extensive experience and IP to deliver constant innovation and business value. With hundreds of individual technology certifications, the Cognizant Microsoft Business Group is a recognized expert at the forefront of Microsoft advancements and couples these powerful technologies with exceptional services to champion our clients, colleagues, and community.
About The WIT Network: The WIT Network is a global not-for-profit organization with over 5000 members around the world. Through our fantastic community leads, global members, and support of our sponsors, we can provide programs, education, and inspiration to:
Encourage all women and girls to study STEM and pursue careers in tech

Enable more women to attain leadership positions and career advancement

Help companies change the landscape of gender equality within their business
Check us out at www.thewitnetwork.com.