Blog: The WIT Network Welcomes TIBCO Software Inc.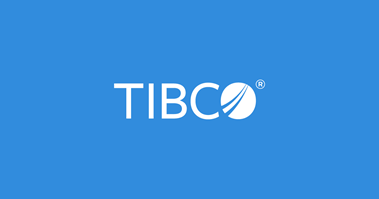 The WIT Network Welcomes TIBCO Software Inc. to its Global Community
TIBCO Software joins The WIT Network as a Global Unlimited Corporate Member, giving all of its employees who identify as female and their allies access to vast professional development, networking, and mentoring opportunities.
Founded in 1997 – and now 3,500+ team members strong – TIBCO Software Inc. unlocks the potential of real-time data to inform faster, smarter decisions. Its Connected Intelligence platform seamlessly connects any application or data source; intelligently unifies data for greater access, trust, and control; and confidently predicts outcomes in real time and at scale. Now TIBCO is connecting its employees who identify as female and their allies to professional development, networking, and mentoring opportunities and an extensive library of resources through The WIT Network Global Unlimited Corporate Membership.

The TIBCO team is excited about its partnership with The WIT Network, connecting members of its Women, Inclusion, Success, and Equity (WISE) employee resource group (ERG) members with professional development and networking opportunities to help them continue to advance their careers. Through The WIT Network's offerings, TIBCO can offer its WISE ERG members the tools they need to empower themselves with leadership development tailored to professionals at all stages in their careers.

Partners in driving change in the tech industry
Committing to diversity, equity, and inclusion (DEI) isn't a new idea for the TIBCO executive team. TIBCO actively invests in DEI initiatives as well as the continued professional growth of our diverse team members. The WIT Network's programming offers many growth opportunities and aligns with TIBCO's DEI goal of making a difference in gender equity in the tech sector.
The purpose of WISE is to foster awareness regarding the benefits of gender inclusivity, balance, and equity, and to support our rapidly growing team of talented women at TIBCO in their personal and professional growth, says Jeff Hess, Chief Customer Excellence Officer at TIBCO and executive sponsor of WISE. WISE is a group of strong, smart, driven individuals, and I am excited to see our members take advantage of this partnership to learn and grow as a result of this new opportunity with The WIT Network.
TIBCO embodies its ongoing commitment to Diversity, Equity, and Inclusion in its spirit. This essence continues to drive them forward as an organization and is foundational to who they are and how they do things. The TIBCO team understands that diverse groups with a wealth of lived experiences can achieve more. By encouraging different perspectives, they challenge and stretch their thinking, elevate experiences, and empower one another to achieve more. Along with WISE, TIBCO has a Blacks, Latinos, and Allies Driving Equity (BLADE) ERG and a PRIDE ERG for LGBTQ+ and allies. All three ERGs play an integral role in providing visibility, support, and equality for the communities they represent within the company and beyond.
I love working with and supporting companies like TIBCO who are already truly agents of change, says Christine Bongard, president of The WIT Network. TIBCO has amazing initiatives and ERGs in place that The WIT Network is so happy to support. Our organization offers both global and local opportunities and events. With 50 offices worldwide, spread across 30 countries, TIBCO can take full advantage of both and encourage their WISE group to network and learn from women at other companies and in other countries. We look forward to fostering this relationship and elevating each other.
A Way to Do More with Your DEI Initiatives
The WIT Network is a global and local not-for-profit organization that provides inspiration, education, mentoring, networking, and practical advice to empower women (and men) to build and grow their careers in technology and pursue their ambitions. Over 7000 members in 55 countries (and growing) can take advantage of:
The Emerging Leaders program in conjunction with ATHENA International

The WIT Network Tech Track Training

Multiple webinars each month led by industry leaders and topic specialists

Mentoring circles and the Tribute mentoring app

Local community networking events

An extensive library of resources

Niche workshops, programs, events, resources, charitable initiatives, and personal and professional development opportunities
I have attended several open events put on by The WIT Network and found them to be well organized and thought provoking, says Stuti Sureka, director, Technology Alliances and Cloud at TIBCO. I suggested TIBCO become a member so we could utilize all of the valuable resources they make available to members, and I am excited to be a part of bringing this to life for my fellow members of WISE.

To learn more about how The WIT Network can support your DEI initiatives, ERGs, and employee career development, visit: https://www.thewitnetwork.com/corporate_membership.php