Blog: Change an industry with gratitude
Light up the world and change an industry with gratitude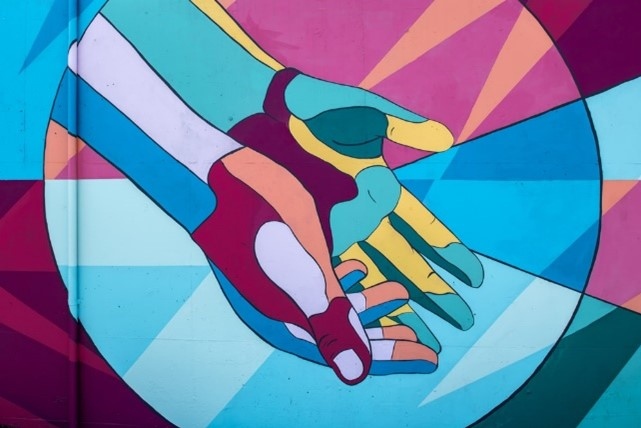 At times, our own light goes out and is rekindled by a spark from another person. Each of us has cause to think with deep gratitude of those who have lighted the flame within us.
– Albert Schweitzer
We've all experienced times of adversity and inequality; when we feel like we don't belong or don't have a voice, disempowered by a toxic environment or toxic people. Dousing the flame.
A lack of gratitude or feeling unappreciated at work is a significant contributor to job dissatisfaction, turnover, absenteeism, and burnout.
Employees who experience more gratitude at work report fewer depressive symptoms and stress.

[i]
Many of us have also been fortunate enough to have someone rekindle that flame through kind words and supportive actions. Those who have stepped up as allies or mentors – those who have given us an opportunity – deserve our gratitude. Feeling and expressing that gratitude is a powerful force for good, for yourself and those around you. Even better is paying that gratitude forward.
Over 90% of American teens and adults indicated that expressing gratitude made them extremely happy or somewhat happy.

[i]
Light the flame in someone else
No one who achieves success does so without the help of others. The wise and confident acknowledge this help with gratitude.
– Alfred North Whitehead
Too often, the bottom line drives corporate agendas, rather than an engaged, value-driven workforce. That short-sightedness leads to dissatisfied employees and a high churn rate. It's hard to build a thriving work community, much less earn trust, without acknowledging and appreciating colleagues, recognizing their contributions, and expressing gratitude for what they bring to the team and the organization.
70% of employees would feel better about themselves if their boss were more grateful, and 81% would work harder.
53% of employees would stay at their company longer if they felt more appreciation from their boss.

[i]
Grateful leaders make the best leaders. Gratitude improves overall attitude, reveals opportunities, fuels generosity, attracts positivity, and consolidates teams. Yet, the very act of leadership can quickly generate ungrateful feelings. The pressure, additional responsibilities, and accountability can wear even the strongest leader down.
As part of everyday practice, great leaders must cultivate gratitude to avoid losing sight of it. And this doesn't just apply to established leaders; this is especially true for those who aspire to leadership when ascension is slow to come, or there are roadblocks to navigate.
Find opportunities to feel and express gratefulness. Publicly celebrate and acknowledge your employees, co-workers, and the people who helped you find success or who have offered support or a helping hand. Acknowledge that getting into the position you hold, even if it is entry-level, was not an independent act. Becoming and remaining successful requires recognizing that you have surrounded yourself with a capable and supportive team.
Show your gratitude
Thankfulness is the beginning of gratitude.
Gratitude is the completion of thankfulness.
Thankfulness may consist merely of words.
Gratitude is shown in acts.
– Henri Frederic Amiel
It's not enough to feel thankful; you need to pay that gratitude forward through action. Here are five ways to show your gratitude that will benefit and empower those around you:
1)Send a gratitude email to a co-worker and copy anyone they report to or who tracks performance. Give them kudos in a meeting or public forum.
2)Mentor, sponsor, or champion someone worthy. If you're starting out, consider mentoring a student or intern.
3)If someone was an ally to you, ensure you pay that forward by being an ally to someone else.
4)Become a regional or community leader for The WIT Network or step up as a social champion and put your social media channels to good use.
5)Support a great cause like The WIT Network's WIT Cares: Haiti Initiative or WIT Cares, both of which help with access to technology, upskilling, and education.
Whichever way you choose to express your gratitude, keep in mind the words of Edwin Arlington Robinson; there are Two kinds of gratitude: The sudden kind we feel for what we take; the larger kind we feel for what we give.