Blog: Be the change you want to see in your org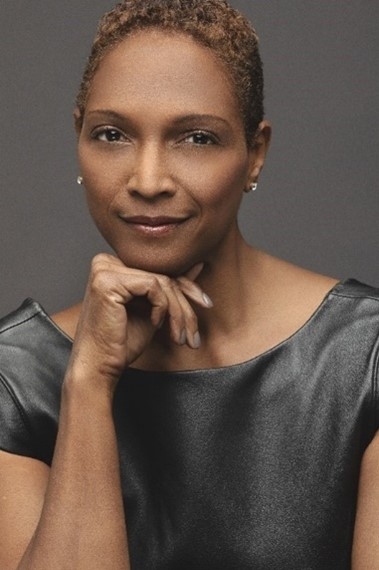 Be the change you want to see in your organization
Are you frustrated with the lack of diversity and inclusion at your workplace? We are too.
For every 100 men promoted to manager, only 85 women were promoted—and this gap was even larger for some women: only 58 Black women and 71 Latinas were promoted

[i]

40% of women say that they are judged by different standards in the workplace, which is a significant challenge to their success
34% of women are bullied at work[ii]
The reality is that while some improvements have been made toward shrinking the gender gap in the technology industry and elevating more women into leadership positions, the gains aren't quick enough or substantial enough.
Diversity and inclusion are a necessity
But creating diverse and inclusive workplaces is critical – not only for the economy and because it's the right thing to do – but because it's needed to remain competitive, increase innovation, grow profits in a dynamic industry, and attract top talent.
More than three out of four job seekers and employees (76%) report that a diverse workforce is an important factor when evaluating companies and job offers

Nearly a third of employees and job seekers (32%) would not apply to a job at a company with a lack of diversity among its workforce

The previous figure is significantly higher for Black (41%) job seekers and employees when compared to white (30%) job seekers and employees and is also higher among LGBTQ (41%) job seekers and employees when compared to non-LGBTQ (32%) job seekers and employees

[iii]

Businesses with more culturally and ethnically diverse management boards are 43% more likely to generate higher profits

On average, gender-diverse and inclusive decision-making teams outperform gender-homogeneous and less inclusive teams by 50%

[iv]
Why aren't more leaders taking charge and driving diversity and inclusion at their organizations? Perhaps they don't feel empowered because they don't know best practices or are unsure of their company's diversity and inclusion identity.
As Gandhi said, We but mirror the world. All the tendencies present in the outer world are to be found in the world of our body. If we could change ourselves, the tendencies in the world would also change. As a man changes his own nature, so does the attitude of the world change towards him We need not wait to see what others do. It's time to stop waiting on others and be the change you want to see in your organization.
38% of top managers say that the primary sponsor of the organizational inclusion and diversity efforts is the CEO

[v]
We're here to help
The WIT Network has partnered with The Cavu Group to bring a dynamic, thought-provoking experiential workshop to corporate members focusing on new solutions for those concerned with diversity and inclusion in your organization.
The workshop, called Expand Beyond your Current Culture – Diversity & Inclusion for CEOs & Leadership will take place October 20 and 21 and be led by Leslie Short, Founder, and CEO of The Cavu Group. Leslie is a cultivator of culture, author, change agent, brilliant speaker, and empowering thought leader who applies the lens of Diversity and Inclusion.
To register, read the workshop agenda, and learn more about why Leslie is uniquely positioned to lead this workshop,
click here.