Back to Blogs
08/26/2019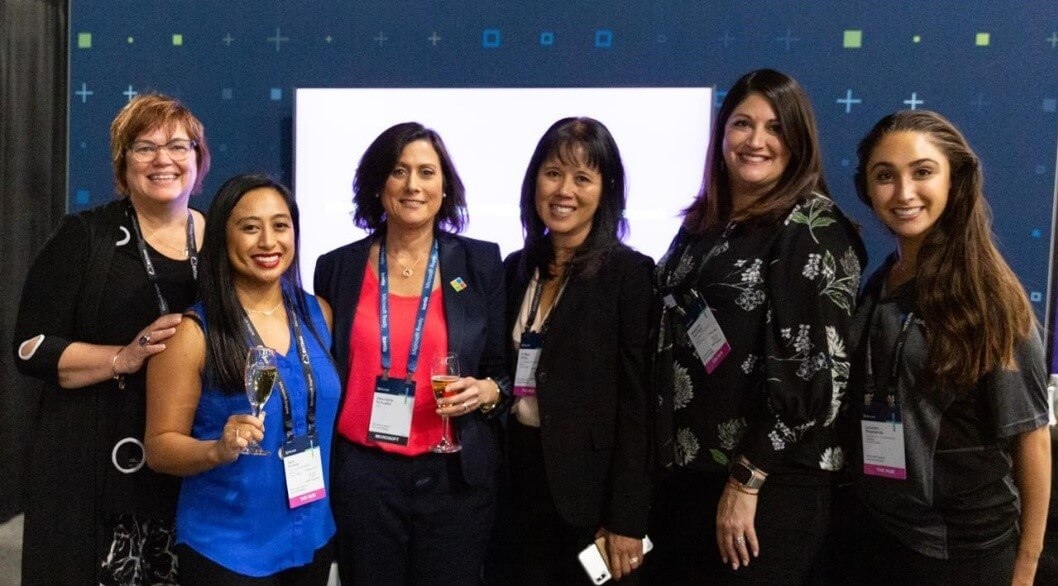 From left to right: Gail Mercer-MacKay, Samantha Andres, Gavriella Schuster,
Yi Wan Ching, Madeleine Goeringer, Lauren RapisardaFrom left to right:

"I am really proud to work at NetApp, a company where diversity is celebrated. At NetApp we actively promote D&I as well as programs that support STEM education. That is why we are enthusiastic about participating in initiatives here at Microsoft Inspire with The WIT Network. Kudos to this amazing community of professional women and men who are driving positive change toward closing the gender gap in our industry." – Samantha Andres, Event Program Strategy Manager, NetApp

At Inspire/Ready 2019, NetApp continued to demonstrate their ongoing commitment to empowering women, balancing the STEM pipeline, and advancing diversity and inclusion, by putting both their money and influence behind The WIT Network.

Since our inception, The WIT Network has been grateful for the ongoing support of NetApp, and this year was no exception. As a non-profit organization, The WIT Network relies on corporate donations in order to be present at important events, like Microsoft's Inspire/Ready, so that we can interact with technology companies that want to create welcoming and inclusive corporate cultures and raise awareness. The best way to raise awareness and make room for those essential conversations is through events like the Champions of Change Panel and the corresponding Happy Hour that NetApp sponsored.

The Champions of Change panel, hosted by The WIT Network President Christine Bongard, featured a lively discussion with three male champions for gender equality in the workplace. Justin Slagle, Partner Development Manager at Microsoft, Kevin McMillen, CEO and Founder of RyanTech Cloud Services Inc., and Hugues Belanger, National Director, Product Marketing and Alliances for Telus, all weighed in on how men can be important agents of change in providing more opportunities for women in the technology field.

Gavriella Schuster, Corporate Vice President One Commercial Partner Channel Chief, Microsoft, took a few minutes out of her busy Inspire schedule to speak. Closing the gender gap in technology is an issue in which she strongly believes. Schuster said we are still at the beginning of this change, and that equality in the technology industry is an important message that needs to be repeated. She acknowledges that while some change has been achieved, there is more to do. In her speech and later in a social comment, Schuster stated, "We have tremendous momentum, but there's still a lot of work to do! But we're making a difference together!" Change needs to happen so that we don't let the next generation down. Schuster recognized NetApp's contribution to women in technology at Inspire and in their own corporate culture over the years.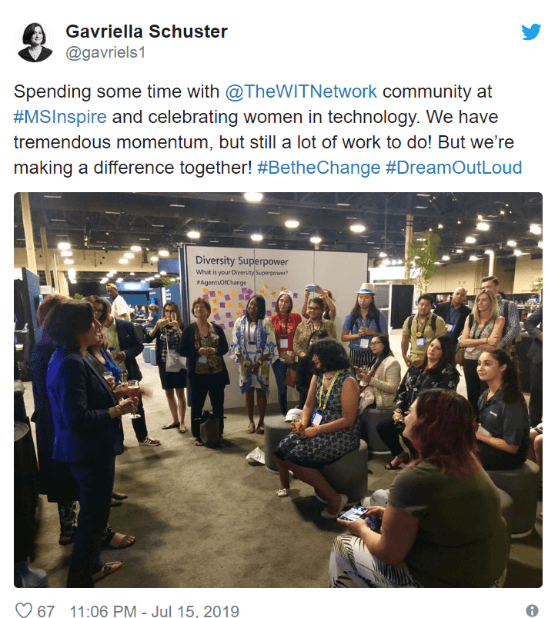 To top it off, NetApp provided The WIT Network with hats to hand out to supporters of the event. The hats, featuring The WIT Network, Azure NetApp Files and NetApp logos, were a great way to advertise our partnership in style. There's an old proverb that says "If you want to go fast, go alone. If you want to go far, go together." With corporate sponsorship like that of NetApp's, The WIT Network and our initiatives will go far.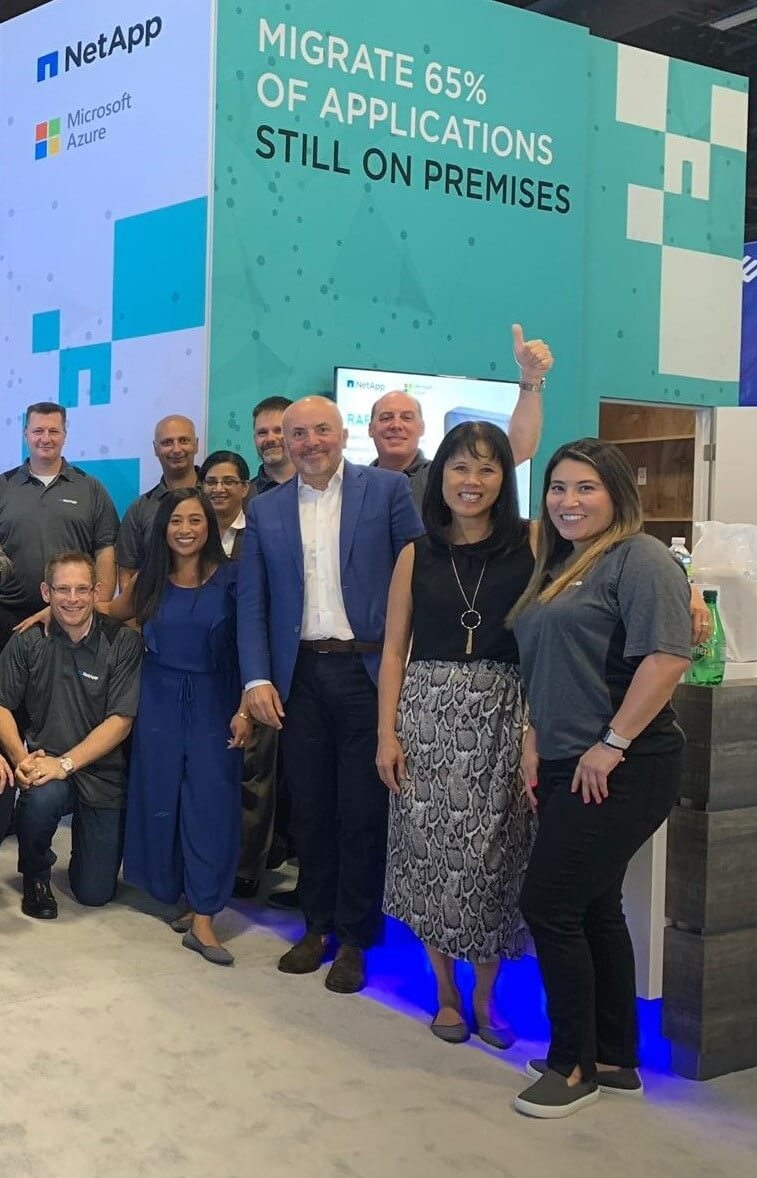 Some of the NetApp team at Inspire

In addition to being a pioneer in championing women in technology and STEM education, NetApp has been a pioneer in data management. For more than 25 years, NetApp has perfected methods that allow you to manage your data. Store, archive, encrypt, secure, manage, move, replicate, interrogate and more – NetApp is the industry leader in data management solutions.

As a long time, trusted technology partner, NetApp was selected by Microsoft to build the newest Azure service. Azure NetApp Files is changing what companies can do with their enterprise workloads in the cloud. If you're a Microsoft Partner who wants to accelerate your cloud business this year, consider taking a closer look at Azure NetApp Files. You need to register first in order to try out this brand new Microsoft Azure service.

And if you're looking for an inclusive place to work, look to NetApp. NetApp is going to be at Digital Transformation Academy and at Microsoft Ignite. Drop by – NetApp representatives would love to meet you in person.