Back to Blogs
01/28/2019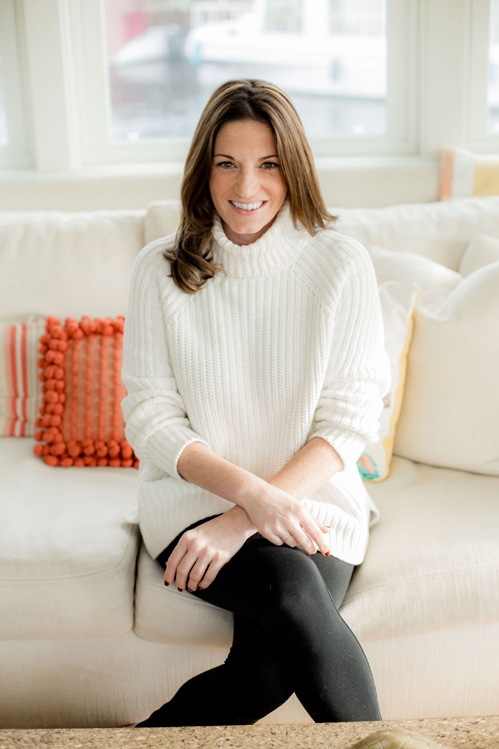 I first began dreaming out loud a little over a year ago. Frustrated after a major career setback, I realized just how much my personal identity and sense of self-worth were intertwined with my job. I felt that if I wasn't continually succeeding and rising, I was failing. It didn't occur to me that perhaps I'd outgrown my job, and that it was time to dig deeper to find my true purpose.
I gave myself permission to write down any and all thoughts about what my true purpose might be. After a few hours, a theme emerged. I wanted to use my life story of overcoming adversity, and all the experiences along with that, to empower other women. I wanted women to know they could experience difficult things and still be capable of achieving anything they set their mind to. I wanted to help women tell their story, own it, and use it to inspire and mentor others. I wanted to bring women together to share their stories, so they could see we're all the same.
Putting it out into the universe
I began sharing my dream out loud with as many friends who would listen. Within days, a close friend of mine said she was a hosting a friend for dinner and that I should come. Her friend, Jason Hartman, happened to be the Founder/CEO of
Teknikos
, a B2B mobile-app design and dev firm. When I arrived, he had 15 minutes before he had to leave to catch his flight. I quickly introduced myself and pitched him my idea. Shockingly, he said it was one of my best ideas he'd ever heard and offered to help me – for free. No strings attached. That's the power of dreaming out loud. Not only does it help us find our purpose, we naturally attract others who can help us fulfill that purpose.
The power of mentorship
This story also showcases the importance of mentorship. Mentorship helps accelerate our growth, find our strengths and feel more connected in our experiences. It also helps us develop the courage we need to follow our path.
Mentorship has immense benefits to companies and organizations as well. It's a critical tool in creating a workplace culture that values employee growth, satisfaction, inclusion and connection. I want to create a world where mentorship is easy, enjoyable and impactful, and helps us use our life experiences to empower others and find our purpose along the way.
This empowered me to start my own company,
Tribute
. Tribute is a modern mentorship app for the workplace that helps employees connect through shared life experiences and stories. We offer multiple modalities for mentorship, from 1:1 engagements and mentor circles to community networks.
Together, with the WIT Network, we're working to make Tribute a reality. In the meantime, I am going to keep dreaming out loud. I hope to see you in Kansas City, MO on March 8th at
The WIT Network's International Women's Day Conference
. Who knows, you might even meet your mentor.
Register Today
– see you there!
Sarah J. Haggard
Founder & CEO,
Tribute
| Mentorship Redefined