Back to Blogs
06/08/2020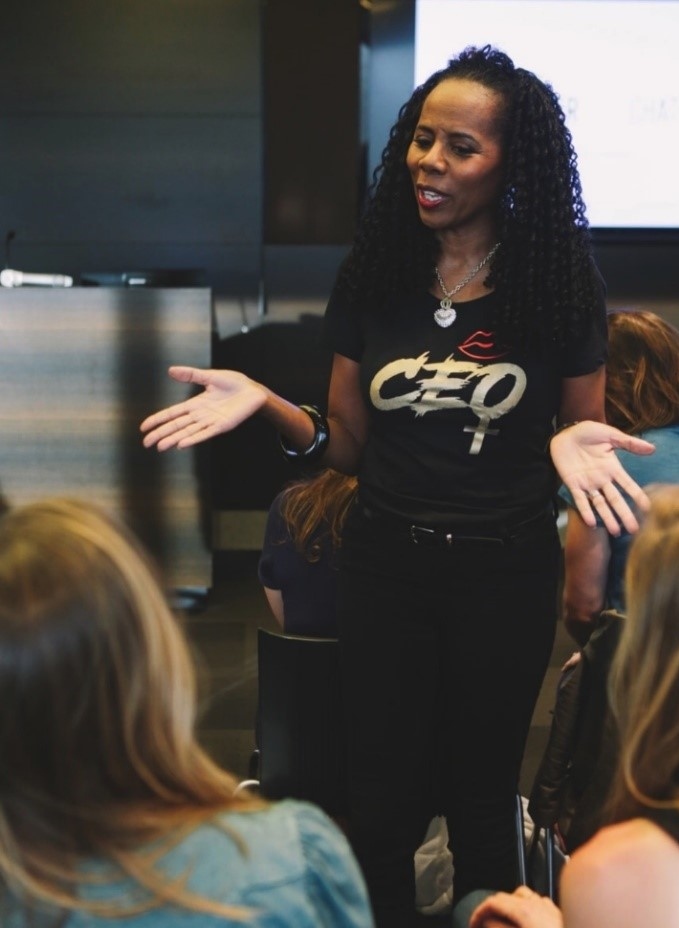 Are you a woman who loves and invests in herself? My life coach has encouraged me to include that line in my daily mantra. Becoming the best version of myself is a practice that includes how I talk to myself as well as how I decide to spend my time each day.
Make Choices That Drive the Best You Forward
Choosing to spend time with other smart, successful and inspirational women has helped me start, run and grow a 7-figure business, and I continue to be amazed by how other women always have my back: you laugh with me, cry with me and encourage me at every small (and large) life bump.
That is why I am super-excited to be able to attend
The WIT Network leadership conference
on March 8th with you (my tribe). Im even more excited that we have managed to secure Barbara Hardy as our keynote speaker.
Hang Out with Barbara Hardy
Barbara is the Global Head of Diversity, Inclusion & Belonging at NetApp. I had the good fortune of hearing her speak recently in Barcelona. Her enthusiasm, experience and message made me believe I could achieve anything.
If you read Barbaras LinkedIn profile, you will learn that she sees herself as a connector and leader who values collaboration and relationships. That was certainly my experience when I first met her; even though she did not know who I was, she made me feel like I was the most important person in the world at that moment.
In her role at NetApp, Barbara is responsible for creating and aligning diversity strategies with business objectives to drive innovation and organizational success. She is passionate about this. But it was not a role that fell into her lap. She focussed on creating this role for herself so that she could truly pursue what she believes is important.
What I loved about her message in Barcelona was her enthusiasm (and experience) that women can do and achieve anything together.
Her mission is to unlock the untapped brilliance in all of us.
Join us and meet Barbara in Kansas City.
Dream out loud and unlock your own untapped brilliance.
You are worth it.
Because you are a woman who loves and invests in herself.
Learn more about Barbara
in this interview.
Gail Mercer-MacKay
Chief Storyteller
Mercer-MacKay Solutions